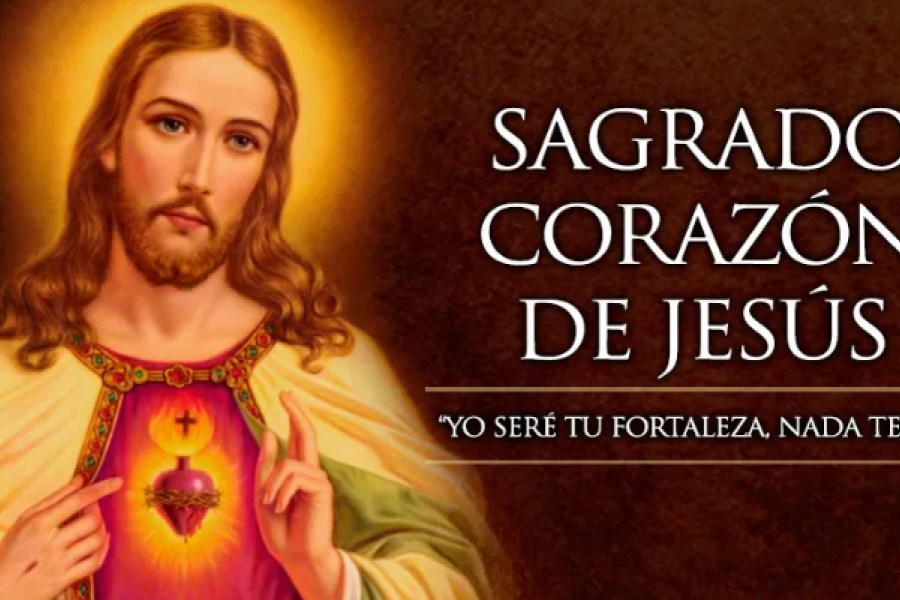 The universal Church celebrates today the Feast of the Sacred Heart of Jesus, at the explicit request of Christ himself to St. Margaret Mary of Alacoque.
St. John Paul II said that "this feast recalls the mystery of the Love that God harbors for men of all times."

"I ask you that on the first Friday after the eighth of the Corpus a special feast be celebrated to honor my Heart, and that you commune on that day to ask for forgiveness and to repair the outrages received by him during the time he has been exposed on the altars," the Lord said to St. Margaret in June 1675.

"I also promise you that my Heart will expand to spread in abundance the influences of his divine love on those who do him that honor and seek to be honored," he
added.
Later St. Margaret with the Jesuit San Claudio de la Colombiere, its spiritual director, would propagate the messages of the Sacred Heart of
Jesus.
Subsequently, Blessed Pius IX in 1856 officially extended the Feast of the Most Sacred Heart of Jesus to the whole
Church. In 1899, Pope Leo XIII published the encyclical "Annum Sacrum" on the consecration of mankind to the Sacred Heart of Jesus, which took place that same year.
Pius XI also in 1928 wrote the "Miserentissimus Redemptor", an encyclical that deals with the reparation we all owe to the Sacred
Heart. While Pope Pius XII in 1956 published the encyclical "Haurietis Aquas" in reference to the cult of the Sacred Heart.
St. John Paul II in his pontificate established that on the Feast of the Sacred Heart of Jesus the World Day of Prayer for the sanctification of priests be
held.
Many religious groups, movements, orders and congregations, since ancient times, have been placed under the protection of the Sacred Heart of
Jesus. In Rome is the Basilica of the "Sacro Cuore" (Sacred Heart) built by St. John Bosco on behalf of Pope Leo XIII and with donations from the faithful and devotees of various countries.